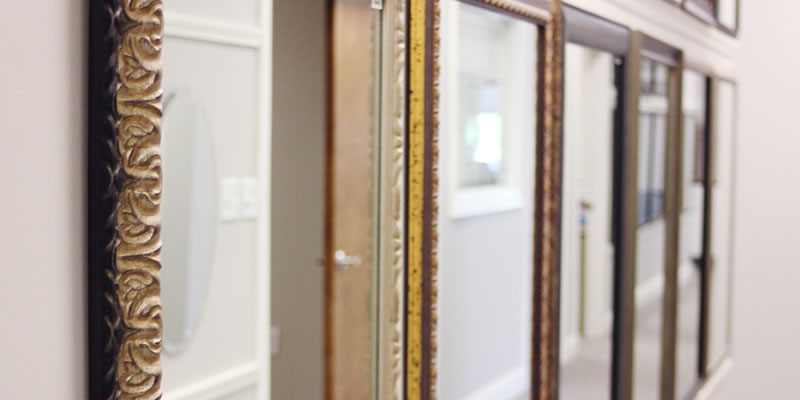 Custom Mirrors by Columbia Shelving and Mirror
Columbia Shelving and Mirror encourages you to stop and think about your mirrors. We know that, of all the elements of home improvement, mirrors seem like the easy part – the part you can simply grab off the shelf.
We ask, why buy off the shelf and miss the opportunity to have a reasonably priced custom mirror that perfectly suits your tastes and perfectly matches your décor?
Columbia Shelving and Mirror is a leading supplier and fabricator of custom mirrors in South Carolina. We carry a wide selection of glass for ready availability. We use high quality framing materials and we cut and assemble your mirrors in house. What's more, we've got "mirror" in our name – so you know we stand behind our work!
Whether it's flat glass mirrors, back-painted color glass, custom-framed or decorative mirrors, mirror wraps, or specialty fabricated mirror products – Columbia Shelving and Mirror will satisfy your needs. Contact us today!